In a world where less is more, minimalism has transcended into the realm of beauty, giving rise to the concept of a capsule makeup collection. This streamlined approach to cosmetics is all about curating a concise and versatile selection of products that cater to your personal beauty needs, while freeing you from the overwhelming clutter of countless options. By creating a capsule makeup collection, you can simplify your beauty routine and achieve a polished look with ease.
Selecting Makeup Essentials
When it comes to creating a capsule makeup collection, choosing the right essentials is key. These are the products that will form the foundation of your everyday beauty routine, allowing you to achieve a polished and put-together look with minimal effort. Let's delve into the essential makeup items you should consider for your collection:
Foundation or Tinted Moisturizer:
Finding the perfect foundation or tinted moisturizer is essential for achieving a flawless complexion. Take the time to choose the right shade that matches your skin tone and undertones. Consider your skin type and preferences when selecting a formula, whether it's a lightweight tinted moisturizer for a natural look or a full-coverage foundation for a more polished finish.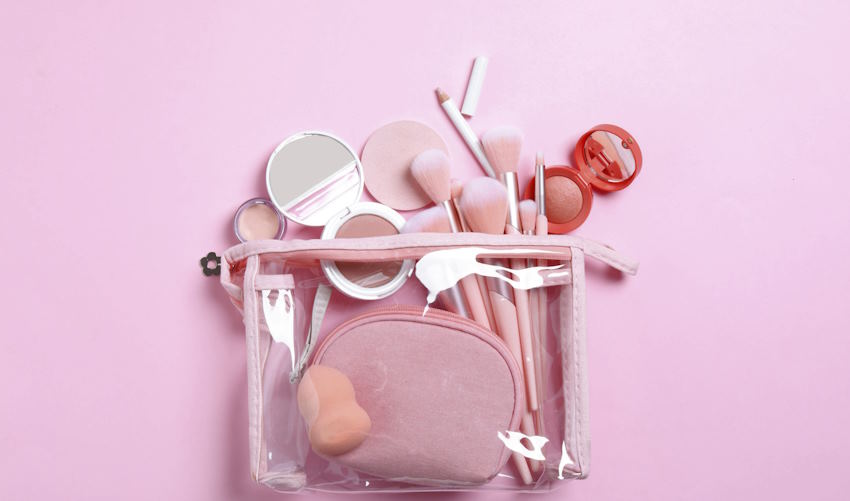 Concealer and Color Corrector:
Concealer is a powerful tool for camouflaging imperfections and brightening the under-eye area. Identify the areas of concern on your face, such as dark circles or blemishes, and select a concealer that provides adequate coverage. Additionally, color correctors can help neutralize specific concerns like redness or discoloration, so understanding the purpose of different color correctors can be beneficial.
Multi-purpose Cheek Product:
Opt for a multi-purpose cheek product, such as a blush or bronzer, to add a touch of color and dimension to your face. Choose shades that complement your skin tone and consider whether you prefer a cream or powder formulation based on your personal preferences and desired finish.
Versatile Eye Makeup:
For your eyes, invest in an eyeshadow palette with neutral shades that can create both subtle and dramatic looks. This will provide you with versatility for various occasions. Additionally, include a mascara and/or eyeliner to define your lashes and eyes, adding depth and enhancing your overall look.
Lip Products:
Select a lip color that suits your everyday style and can easily transition from day to night. Whether you prefer a classic nude, a bold red, or a soft pink, choose a shade that complements your complexion. Additionally, consider adding a versatile lip balm or gloss for hydration and a touch of shine.
Considering Tools and Brushes
While makeup products play a crucial role in achieving a flawless look, the tools and brushes you use are equally important. They can make all the difference in the application process, ensuring a smooth and professional finish. Let's explore the key aspects to consider when it comes to tools and brushes for your capsule makeup collection: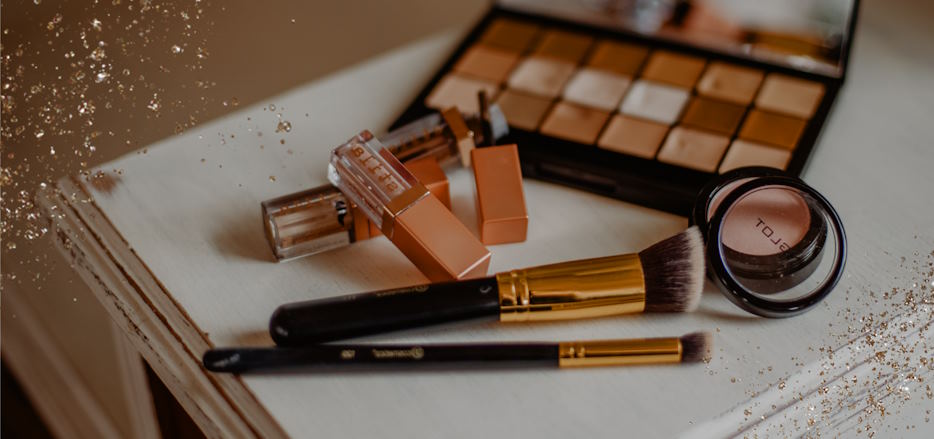 Assessing the Importance of Tools in Your Routine:
Tools are the unsung heroes of any makeup routine. They help you apply products with precision and blend them seamlessly, resulting in a more polished appearance. Recognize the value of investing in high-quality tools that can elevate your makeup application to the next level.
Selecting a Few High-Quality Brushes:
Rather than amassing a large collection of brushes, focus on selecting a few high-quality options that cover a range of applications. Look for brushes with soft bristles that won't irritate your skin and durable handles for long-term use. Essential brushes to consider include a foundation brush, powder brush, blush brush, eyeshadow brushes, and a blending brush.
Choosing Versatile Tools for Multiple Purposes:
To minimize clutter, opt for tools that can serve multiple purposes. For instance, a fluffy eyeshadow brush can double as a blending brush, and a small angled brush can be used for both filling in eyebrows and applying eyeliner. This way, you maximize the functionality of your tools while keeping your collection compact.
Understanding the Maintenance of Brushes and Tools:
Proper maintenance is crucial to prolonging the lifespan of your brushes and tools. Regularly clean them to remove product buildup and bacteria that can compromise their performance. Use a gentle brush cleanser or mild shampoo, and allow them to air dry thoroughly. Additionally, store your brushes in a clean and dry container to prevent damage.